Productive First Quarter of 2023 for UP SLIS
This was a productive first quarter for the UP School of Library and Information Studies. We hosted several in-person events with internationally acclaimed speakers such as Emily Drabinsky, President-elect of the American Libraries Association, Dr. Danilo M. Baylen, Professor of Instructional Technology and School Library Media at the University of West Georgia, and Dr. Maureen Henninger, Visiting Fellow at the Faculty of Arts and Social Sciences of the University of Technology Sydney.
On February 10, 2023, Emily Drabinski met with UPSLIS faculty and students for a brief conversation about librarians, libraries, education, governance, and the communities that librarians serve. It was the first time for an ALA President-elect to visit UPSLIS but not a first for Emily as she was Visiting Professor in 2020 and was also the Gabriel A. Bernardo Memorial Lecture Series speaker that year.
In the morning, she met with UPSLIS students and talked to them about librarianship, leadership, governance, and equitable services. One participant asked her as to what answer we can give when someone asks what a librarian does. And her answer is "Libraries connect people to resources."
In the afternoon, she delivered a talk on the event organized by Dean Mary Grace P. Golfo-Barcelona that is co-hosted by the Philippine Librarians Association Inc. National Capital Region Librarians Council (PLAI NCRLC) and the UPSLIS. This was the first in-person seminar for UPSLIS and PLAI NCRLC since the COVID 19 pandemic was declared. Emily's talk was about the crucial role that libraries play in crucial times like the pandemic.
Photo credit to Xenia Regala
Here are some thoughts from our student participants:
"The seminar was a good opportunity for me as a library and information science student because the topic was very relevant. It was a nice and inspiring seminar for our librarians and future librarians. As an aspiring librarian, I learned a lot and it inspired me to become a better librarian." (R. Gandeza)
"I have found the seminar engaging since as a first-year BLIS student I am surrounded by all these professionals who are passionate about their careers. And having the President-Elect of the American Library Association (ALA) as the resource speaker is inspiring, she has explained the importance of libraries in times of crisis." (K. Arucan)
"The talk Ms. Drabinski shared with us, and has truly inspired us to give better service to the people, prioritizing their needs and how we can be of help during the times that they need our service as future librarians. It was also an eye-opener for us scholars to give importance to the libraries which serve as a repository of knowledge." (X. Regala)
In March, we welcomed Dr. Danilo Baylen as our speaker during the Gabriel A. Bernardo Memorial Lecture series on March 13, 2023 with the theme Ways of Seeing and Knowing: Starting a Conversation about Visual Literacy with Librarians. It was a well-attended lecture, bringing together LIS students, faculty members, SLIS alumni, librarians, and other interested participants from nearby schools, libraries, and institutions.
Photo credit to Dr. Baylen
He also conducted a workshop the following day on Designing Learning Experiences for Blended or Online Delivery: Active, Collaborative, Engaging. This workshop enabled the participants to re-design existing lessons and curriculum for better implementation in the blended or online environment.

Photo credit to Dr. Baylen
Dr. Maureen Henninger visited during the last week of March to meet with faculty, students, and alumni. On March 22 – 24, Dr. Henninger and Asst. Prof. Paul Jason V. Perez conducted a workshop for non-profit and volunteer organizations on Digitization and Digital Preservation. The three-day workshop focuses on issues the digital curation issues that organizations face, especially those that safeguards vital documents pertaining to the Philippine Martial Law era. Other UPSLIS faculty also contributed to the workshop by sharing their expertise on Optical Character Recognition, by Asst. Prof. Janny Surmieda, and doing archival research on Philippine Martial Law, by Assoc. Prof. Iyra S. Buenrostro-Cabbab.
https://twitter.com/pvperez1/status/1639390987624620032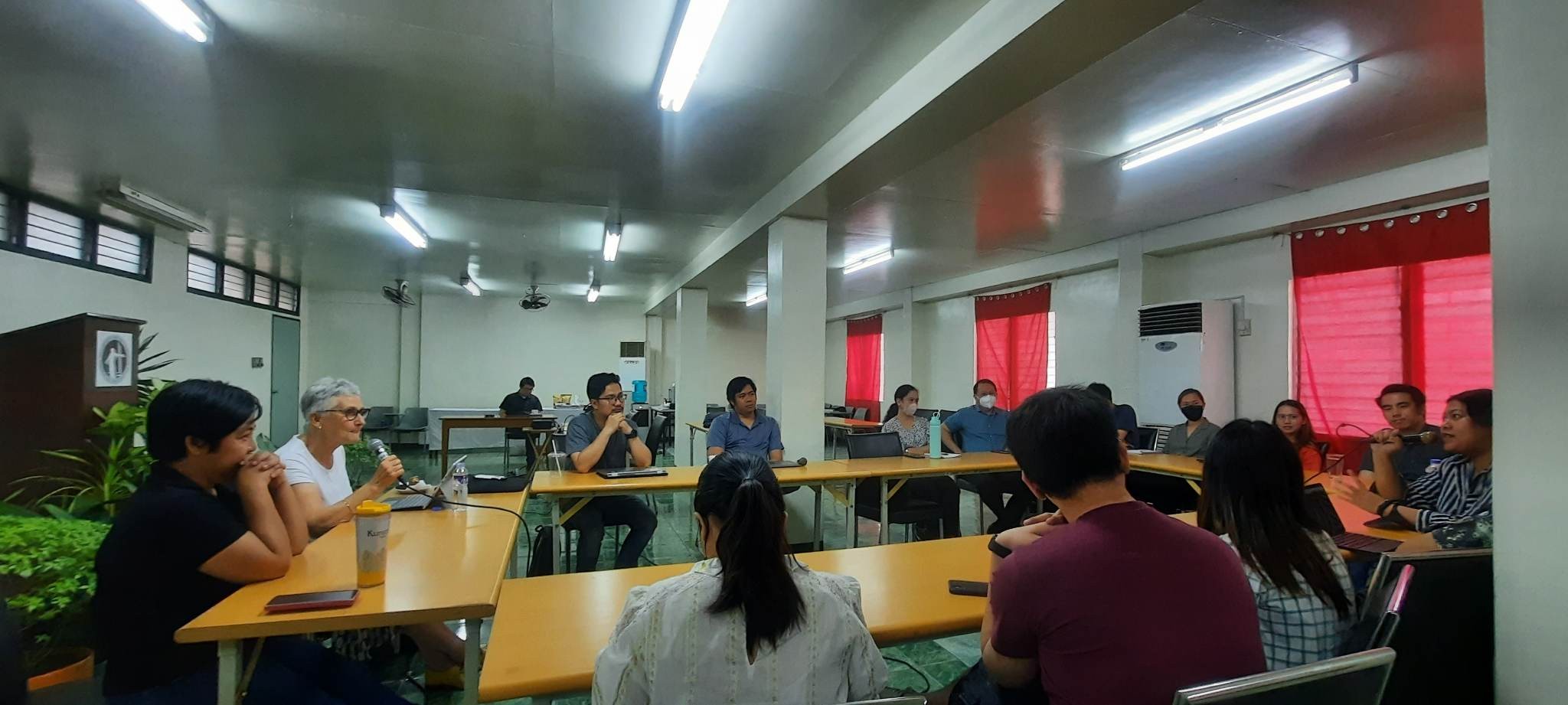 Photo credit to Clarissa Laguras
Dr. Henninger also interacted with both our UPSLIS undergraduate and graduate students. She visited the LIS 198 class of Atty. Senando Angelo Santiago which is the Introduction to AI in LIS and had an open forum with the LIS undergraduate students.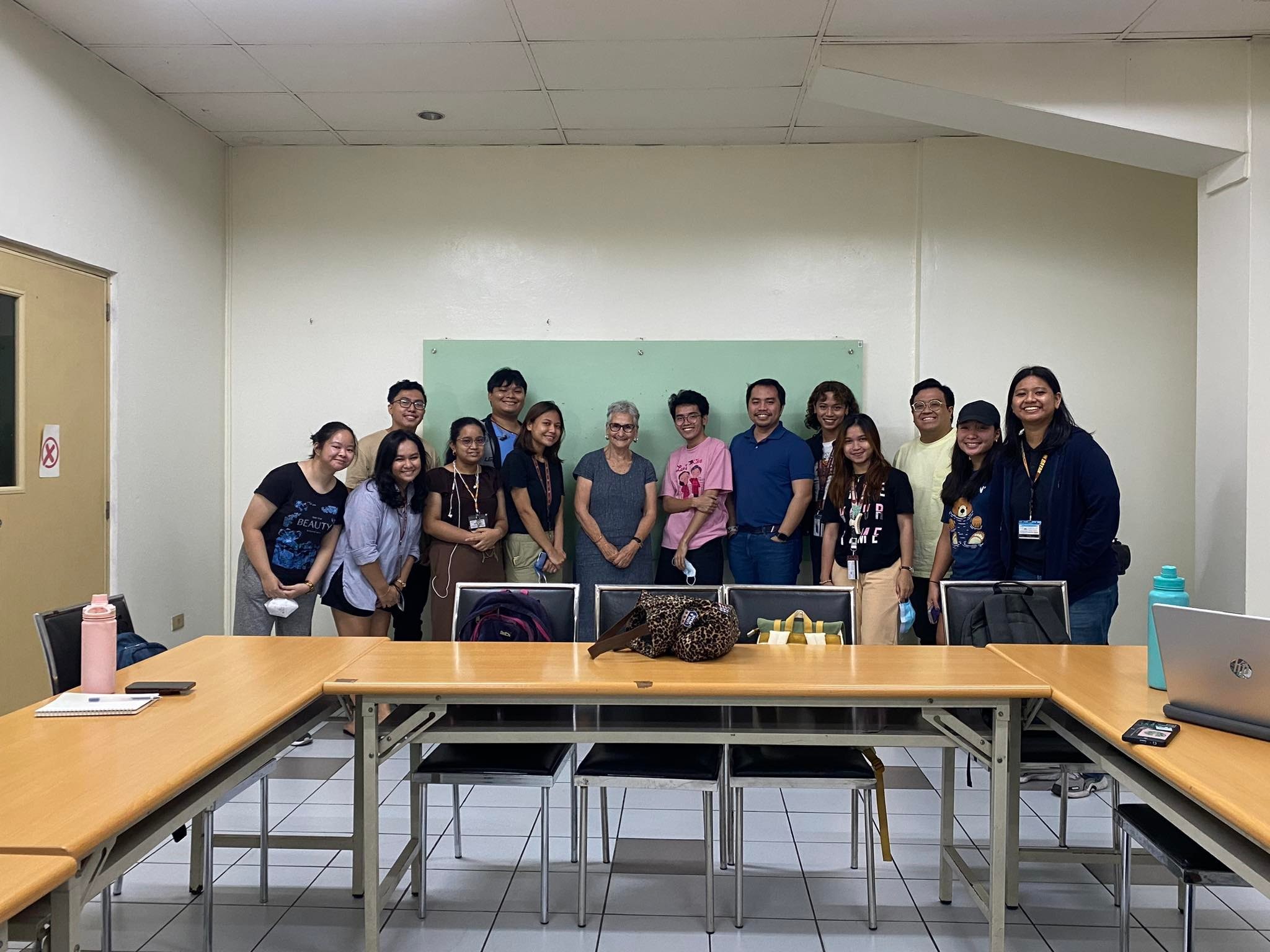 Photo credit to Atty. Santiago
On March 25, she met with LIS graduate students to talk about New Directions in Information Research. She shared how she develops research ideas from serendipitous moments which inspired the graduate students to re-think about their research endeavors.
"Dr. Henninger provided viewpoints on a range of topics from decolonization to knowledge management frameworks, media information literacy on Tiktok and many more. Although the session only lasted for a little over an hour, we picked up valuable insights." (S. Moldes)
On March 27, Dr. Henninger delivered her talk on Algorithms and the Global Technology Empires in celebration of Women's Month and LIS Education organized by Asst. Prof. Yhna Therese P. Santos. Her talk was about how artificial intelligence and algorithms has pervaded our interactions with technologies and she invited the participants to think critically about how we use these technologies and how the relationship between the global technology empires and algorithms impacts us as members of the information society.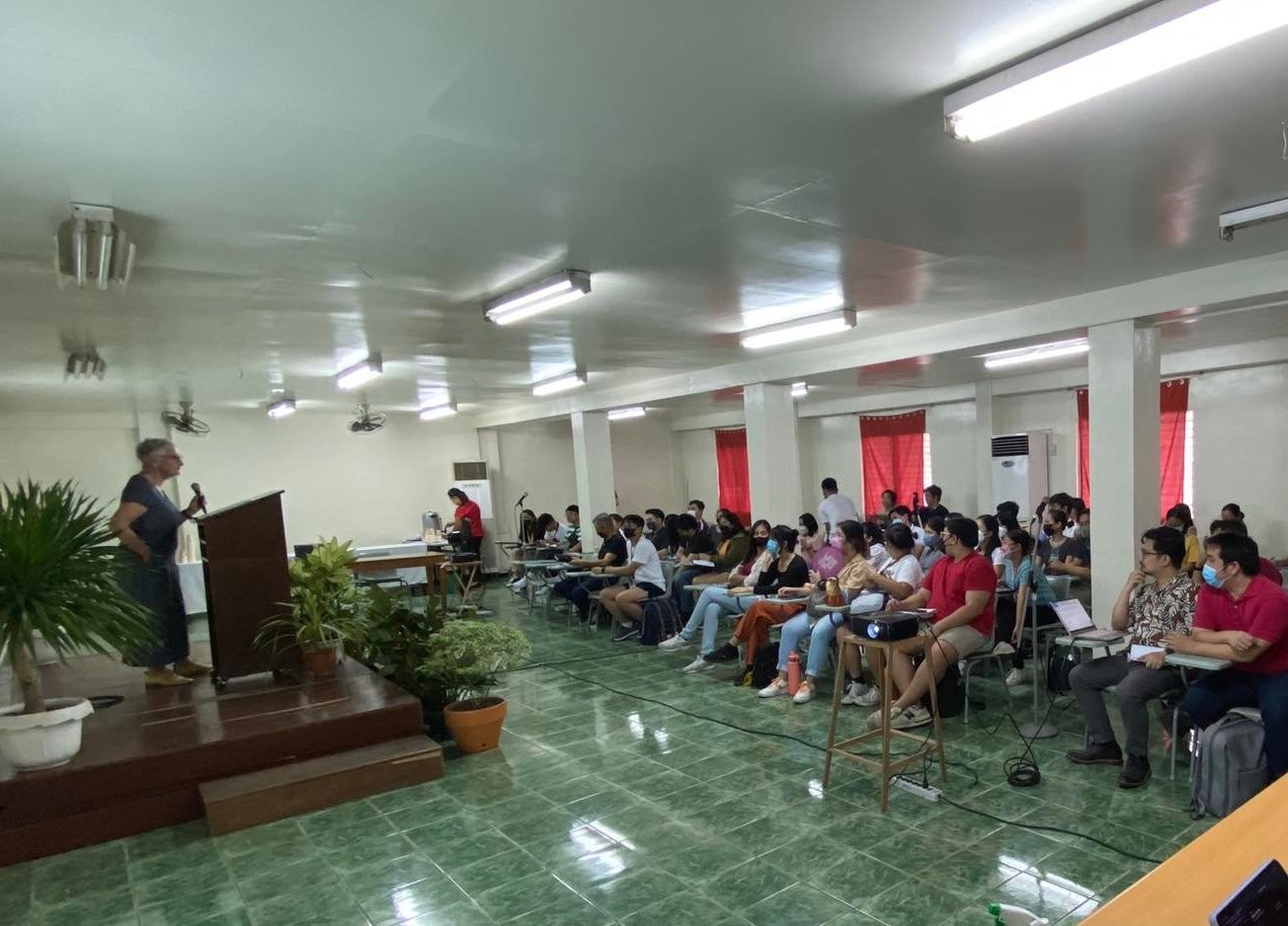 Published: 2023-04-21 10:25:22