Busy Week in Information Studies Research for SLIS Faculty and Students
The past week has been very eventful for the students, faculty, and alumni of SLIS!
Prof. Rhea Rowena U. Apolinario started the flurry of activities on 15 November 2022 with a discussion of the evolving competency requirements for librarians in light of the 4th Industrial Revolution (4IR) at the DOST-STII's celebration of Library and Information Services Month themed "Mga Aklatan Bilang Kanlungan ng Karunungan".
This was followed on 16-17 November with our archival studies faculty and recent graduates coming out in force to represent the school at the 2022 Virtual SARBICA International Symposium hosted by the National Archives of Singapore. The symposium was focused on the theme of "Preservation & Sustainability: Two Sides of the Same Coin?" and promoted discussions, new perspectives, and opportunities of action that integrate environmental consciousness and sustainability in preservation work.
Dean Mary Grace P. Golfo-Barcelona presented her work on "Preserving the Cultural Heritage of the Ifugaos of the Cordillera Administrative Region in the Philippines Amidst the Threats of Climate Change and Natural Disasters" while Grace Ann Buenaventura, MLIS 2022 graduate and librarian at the UP Center for Ethnomusicology, alongside her collaborators faculty member Dr. Iyra Buenrostro-Cabbab and DFA Communications and Records Officer Martin Julius Perez, discussed their work on "Determining and Integrating Environmental Values into Community Archiving". MLIS students Martin Julius Perez (DFA) and Andrea Denise Gapan (UP School of Economics Library) also presented a "A Green Inquiry on the Records Disposition Program for Public Records in the Philippines". Prof. Jonathan Isip facilitated a session with presenters tackling the carbon footprint of virtual archives and discussing the preservation of climate data, while Prof. Mary Grace P. Golfo-Barcelona moderated a session with presenters engaged in sustainability work around archival functions and heritage buildings.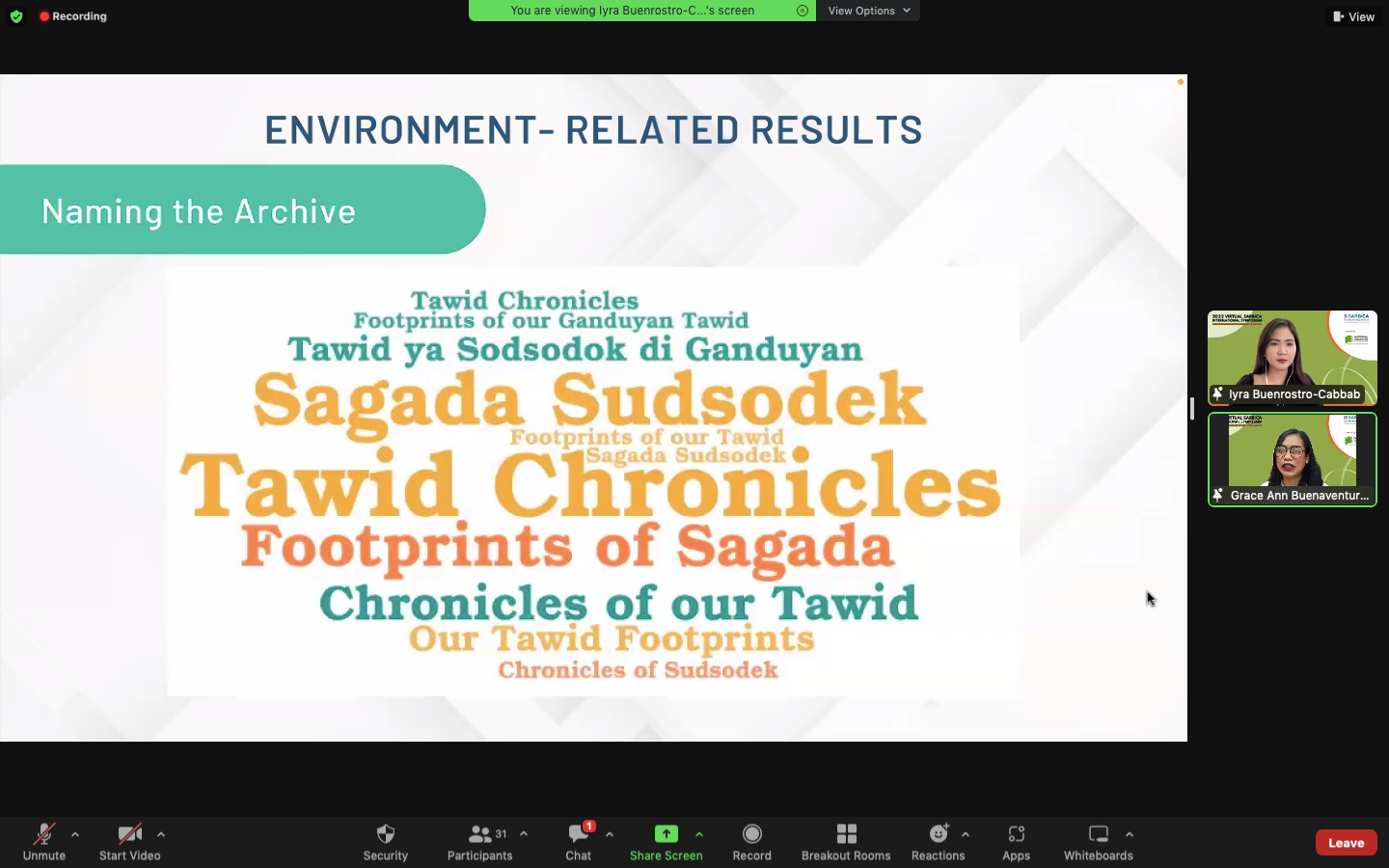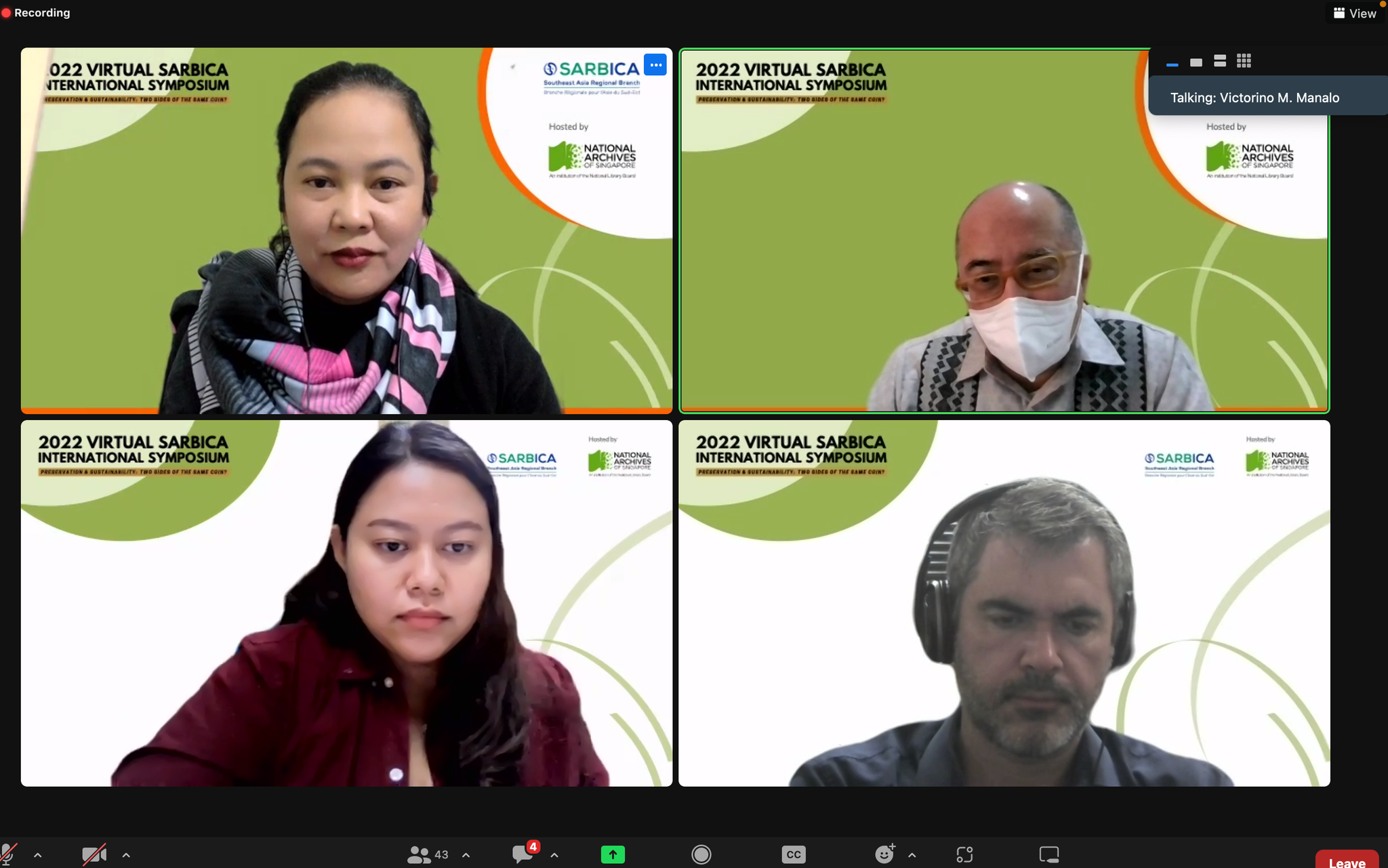 Concurrently on 17 November, Prof. Yhna Therese P. Santos gave a webinar for the Angeles University Foundation University Library on "Searching Electronic/Online Resources: Guides and Strategies for Students and Faculty".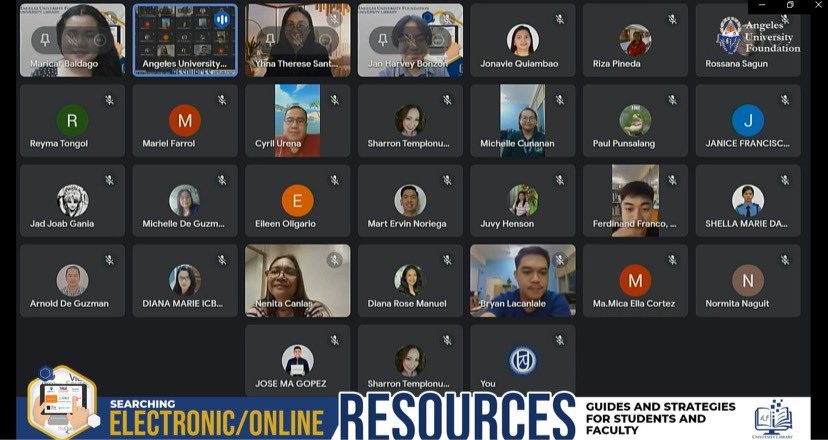 On 18 November, Dr. Iyra Buenrostro-Cabbab was at SEAMEO INNOTECH to facilitate a workshop on archives management alongside our extension program coordinator James Kevin de Jesus while on the other side of the metro our recent BLIS graduates presented papers at the 32nd Library and Information Services Month Research Conference. Lea Lite discussed her research on "Collaborative Storytelling in Indie Tabletop Roleplaying Games and Insights with Implications for Community Involvement-Driven Programs" while Sammy Lagas II talked about "Crisis-proofing Academic Libraries: Reinforcing Digital Library Services through Digitisation". MLIS student Dridge Paul Reyes also presented on "The Value of Public Library Access: A Bi-Interval Historical Perspective Analysis of Pre-Pandemic Quezon City Public Library - Main".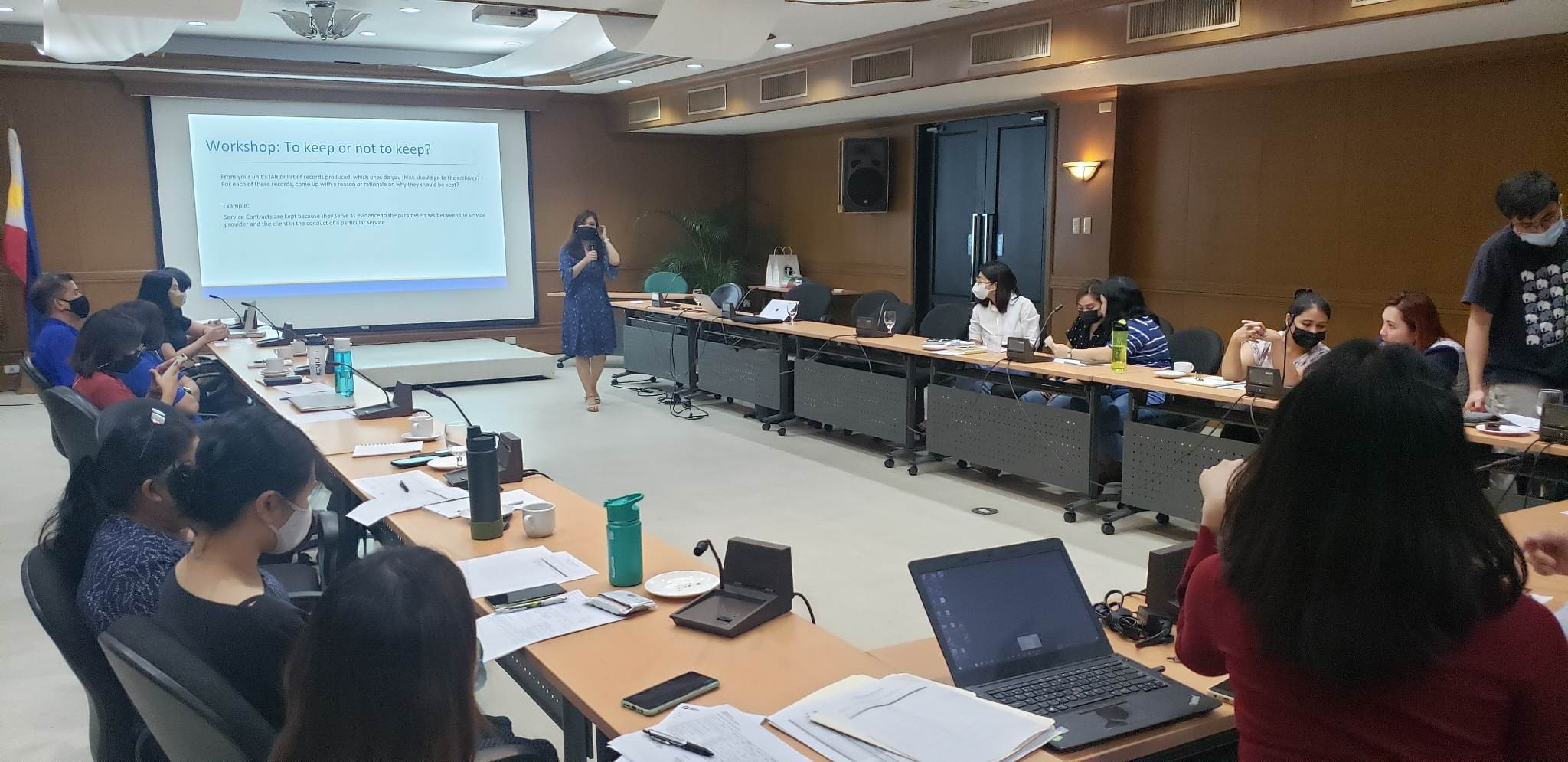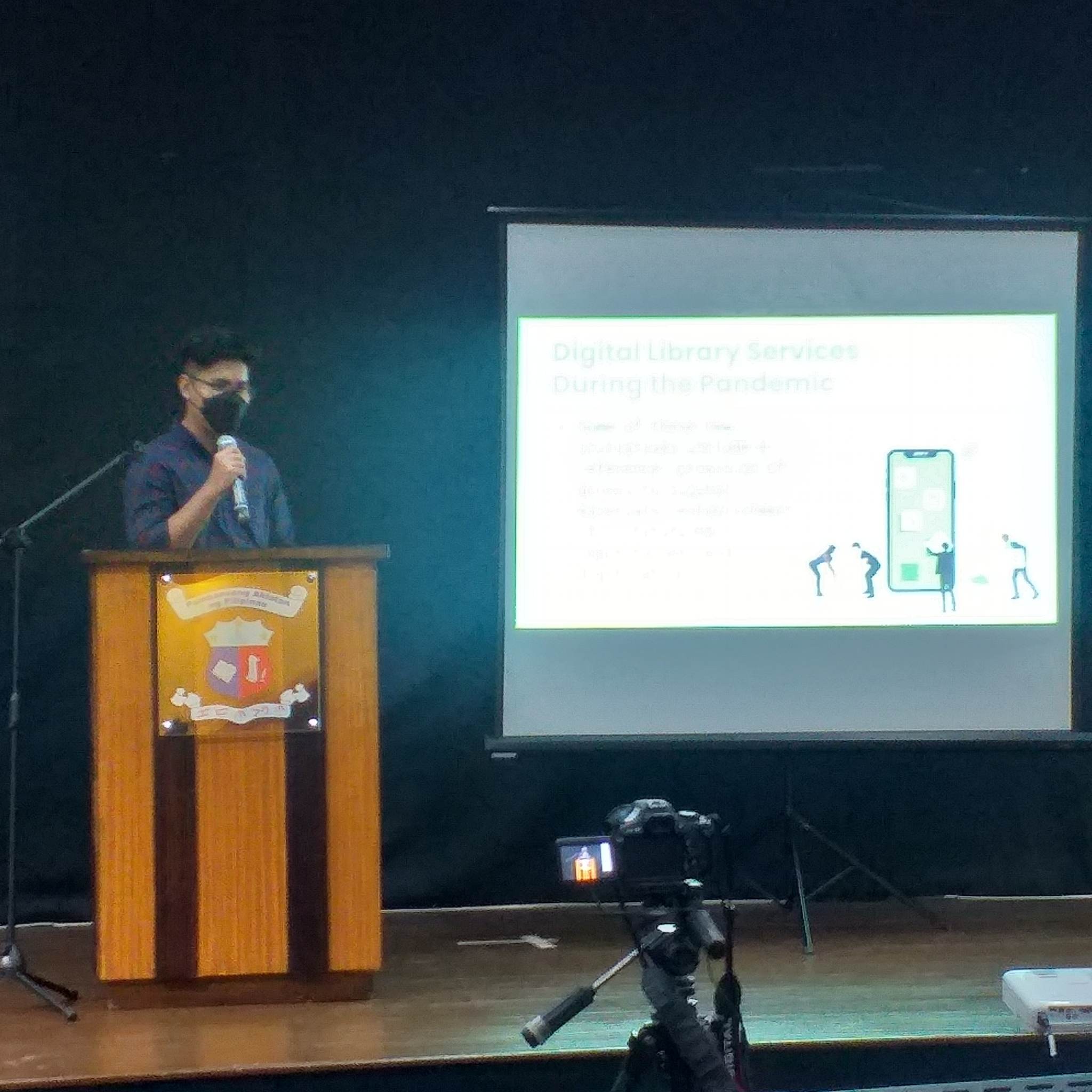 The work to disseminate new knowledge continues this week as faculty members present their research at the 2022 PLAI Congress currently ongoing this 22-25 November. Tomorrow, 24 November, Prof. Johann Frederick A. Cabbab, Dr. Iyra Buenrostro-Cabbab, and collaborator Dr. Danilo M. Baylen from the University of West Georgia will discuss "Ikaw, Sila at Ako sa Isang Proyecto: Searching for Models of Collaboration for LIS Professionals. Prof. Yhna Therese Santos will present "Skills and a Whole Lot More: Reframing Media and Information Literacy Education".
Published: 2022-11-23 01:02:10