WFH Photo Competition #SLISlife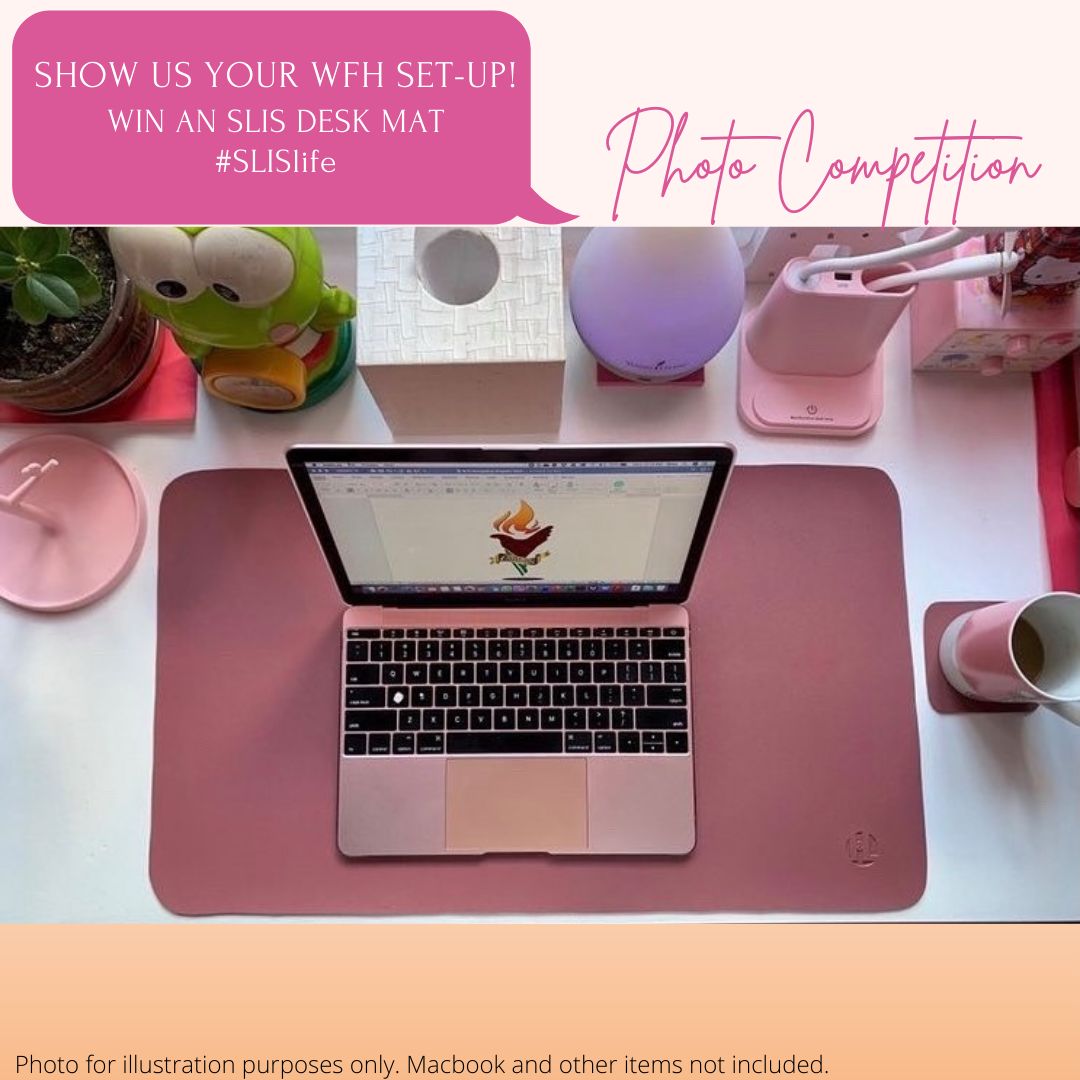 It's been a year since face-to-face classes were suspended in the university and we had to adapt to working from home. People have had to come up with creative ways to work, study, relax, and just find a space of their own in the house.
We'd love to see your set-up for studying and working from home! Send us a picture by posting in Facebook or tweeting with #SLISlife. Did you go with cozy, pretty, minimalist, or high-tech? The SLIS faculty will pick their favourite and this will win a special SLIS embossed leather desk mat.
Terms and conditions:
1. The contest is open to current students and all alumni of UP SLIS, ILS, and ILIS.
2. Posts and/or tweets must be publicly viewable and searcheable. Individuals may submit multiple photographs as part of a single post / set of tweets and will be counted as one entry all together.
3. By participating in the contest, you give UP SLIS the right to use your submissions for marketing and other purposes, including but not limited to: the promotion of academic programs, inclusion as quotes in the UP SLIS website, use in print and online material, sharing in social media. The participant also consents to be identified as the creator and writer of the submission for these purposes.
4. SLIS desk mat will be produced in the colour of the winner's choice. Details will be coordinated directly with the winner.
5. The contest ends at 5PM (GMT+8) of 17 March 2021. UP SLIS faculty will select their favourite tweet/post and the winner will be contacted through the social media by which they made the post.
Published: 2022-03-10 07:08:35