Student Readmission and Return Midyear 2023
Are you on a Leave of Absence or AWOL from UP SLIS? If you have previously disappeared into the mist, this is your chance to rejoin the realm of knowledge and unlock the secrets that await within our halls.
Don't let the haunted house scare you away; instead, let it inspire you to conquer the unknown. Enter https://bit.ly/SLISReadmissionandReturn and begin your educational journey once more.
We eagerly await your applications until the 9th of June 2023 for admission during Midyear 2023. Students wishing to return for AY 2023-24 may also submit their applications now, the deadline will be announced at a later date.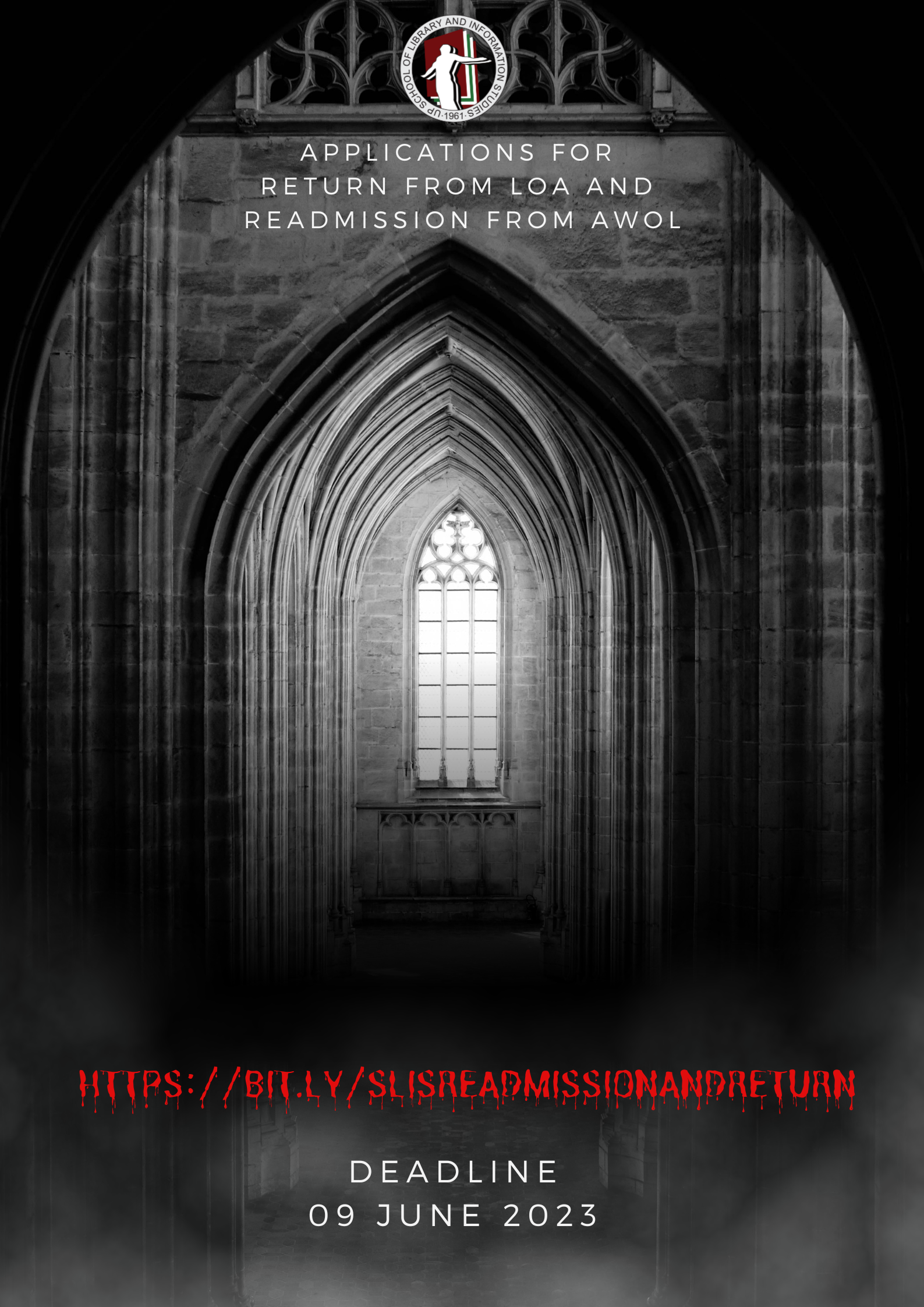 Published: 2023-05-20 08:31:47