Second Semester AY 2020-2021 Registration
Dear SLIS Students,
Registration for Second Semester 2020-2021 will be on February 8 to 10, 2021.
Please check your email inbox for instructions and make sure to contact your adviser to facilitate the registration process.
Registration Flowchart: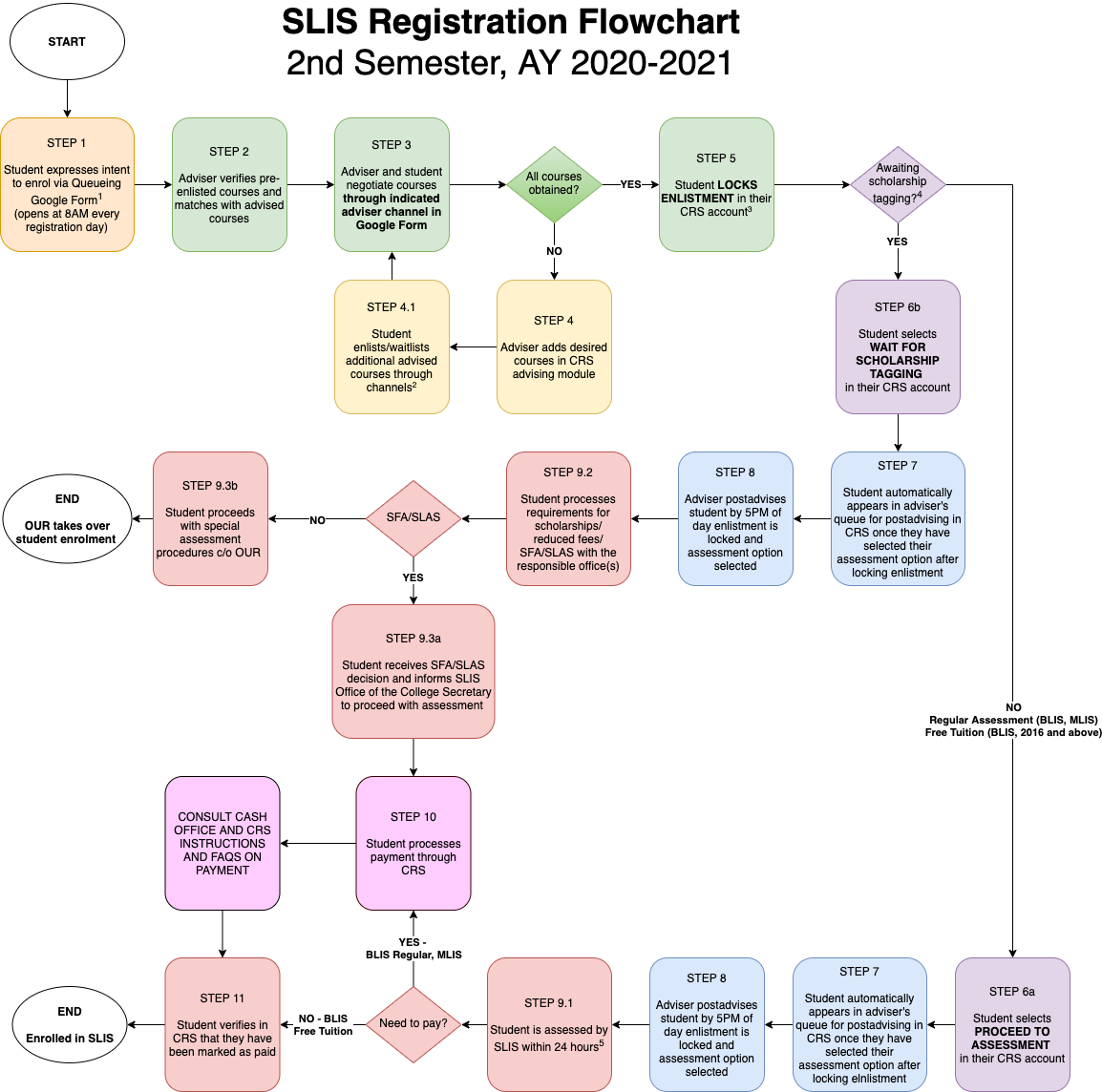 Residence Flowchart: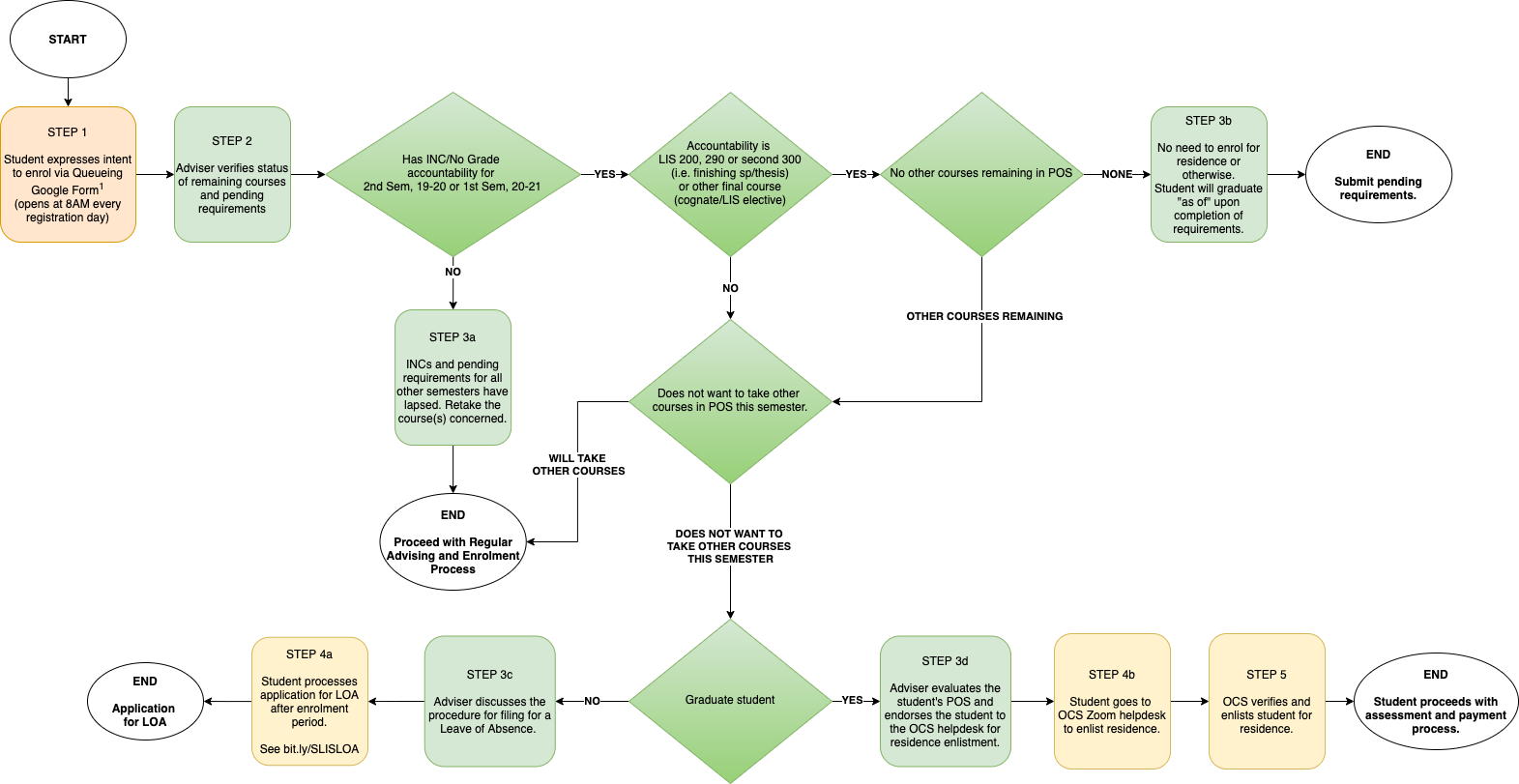 Registration queueing link: http://bit.ly/2ndSem2021Registration
The registration queueing link will open 8:00 AM each registration day. Please note that this queue is for the advising of SLIS students. Students from other colleges can approach the OCS helpdesk for assistance.
Helpdesk
The Office of the College Secretary will be setting up a Zoom Helpdesk for your inquiries. The helpdesk will open 8:30 AM each registration day.
Published: 2022-03-10 06:48:59